Hotel Review
The Dominican, Brussels, Belgium
From £153.43
Rates provided by Booking.com
WHAT WE LOVE...
Opposite the opera house, on the site of a 15th-century Dominican monastery (and hence the name), the hotel makes reference to its ecclesiastical connections - double-height rooms, vast windows, cloister-style courtyard - but is otherwise a thoroughly modern luxury hotel with a strong design feel. Plenty of glass, cream leather sofas, velvet-covered chairs and big spaces flowing into one another create a fashionable environment where people like to see and be seen. The vast dining area, with its floor-to-ceiling windows, serves up smart brasserie dishes while a slinky bar is popular for cocktails. Spacious bedrooms have a masculine feel with plain walls, dark coloured fabrics and woods, some with bold paintings. A classy central choice.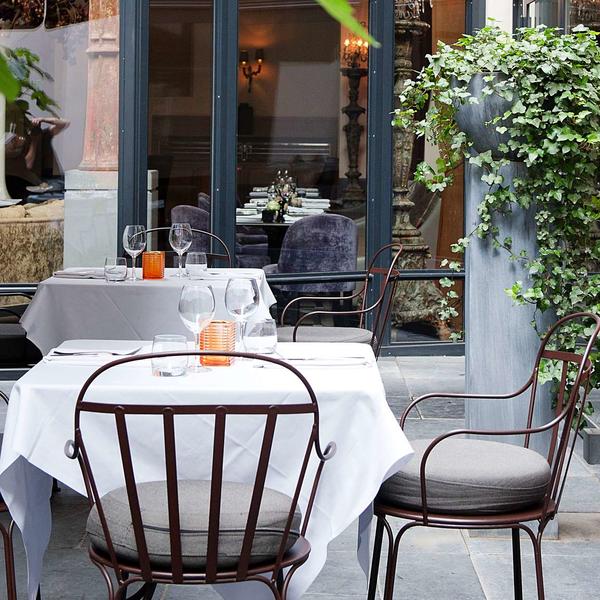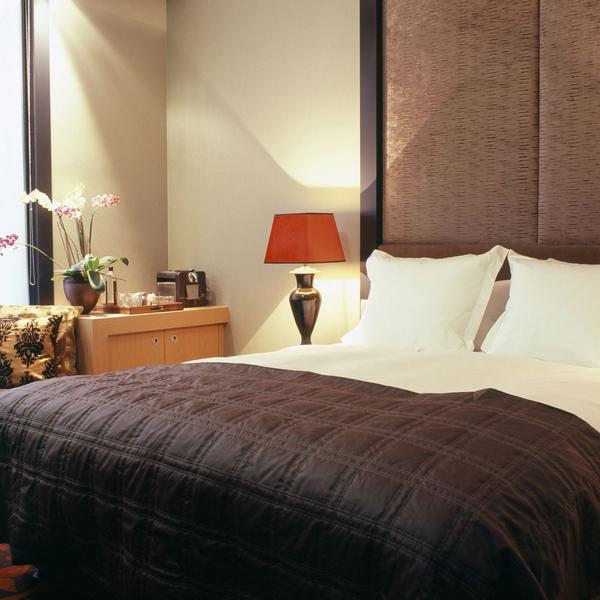 THE DETAILS
Location
One of the fun things to do in Brussels is spot the cartoon and graffiti art on buildings; often witty, always well-executed, and this hotel is close to some gems.
The famous Grand Place, with its stunning gothic architecture, is a mere 5-minute walk away.
By plane: there are direct flights from London, Manchester, Edinburgh, Bristol and Birmingham. The hotel is a 30-minute drive from the airport.
By train: the Eurostar goes direct from London St Pancras to Brussels (2 hours). The terminal is a 15-minute drive from the hotel.
View in Google Maps
Style & Character
This hotel will suit anyone (leisure or business) who wants a large, central hotel with a touch of pizzazz, and is a fashionable hot-spot. The huge spaces give it a luxurious feel; very relaxing after the bustle of the city outside.
Service & Facilities
It's a big hotel - 150 rooms - but there's always enough space to find a quiet corner to relax.
Restaurant
Bar
Courtyard
Fitness centre
Room service
Free Wi-Fi
Rooms
A nice touch in the larger rooms are the copies of richly coloured paintings by Jacque-Louis David, the French artist who lived here in the 19th century. The lack of fussy details is very restful and makes the rooms feel even larger.
Deluxe, Courtyard, Executive, Loft, Concept Rooms and Suites, Studio Apartments
Facilities include: ensuite bathroom, king or twin beds, climate control, high speed Wi-Fi, tea and coffee facilities
Food & Drink
This is what we call civilised! An all-day menu so you can choose both when and what to eat when the mood takes you. Breakfast lingers until 11am at weekends and, if it's summer, you can eat in the courtyard.
Grand Lounge: relaxed, modern cuisine, classic European dishes. Open daily until midnight. Mains from €26.
Lounge Bar: sophisticated atmosphere, extensive menu of wines, digestifs and cocktails.
Check availability
Rooms available from £153.43 per night